Cover lifters for your spa can literally take the heavy lifting away from using your spa. You can now enjoy immediate access to your spa without that dreaded cover removal. Hey every bit helps when you just want to jump in and feel the bubbles! You can choose to install it yourself or have Sunset Spas technicians do it professionally. Just think you will never have to move that cover again.
Platinum Elite Spas Hot Tub
Behind Artesian's Platinum Elite Spas Graceful Lines Lies The Most Powerful, Energy Efficient And Sophisticated System Ever Devised For Moving And Controlling The Flow Of Water In A Spa. This Personalized DirectFlow Control System Moves More Water Volume Through The Jets With Greater Power And Adjustability Than Any Other Spa In The Industry. Our Patented Helix Jet System Produces A Powerful Rotating Pulsing Action, Giving You A Soothing, Luxurious Hydro-Massage Unlike Any Other. Simply Stated, You Will Not Find A Better Performing, More Therapeutic Spa Anywhere.
Uplifting Hot Tub Relaxation!
Installing a second floor Hot Tub. Let Sunset Spas Inc. make your dreams come true. This Spa installation in New Mexico is just what you need.
1. Turn off all the power to your hot tub.
2. Use a sump pump or the drain plug to drain the hot tub. It's okay to have a little water left at the very bottom of the hot tub, but if you prefer, you can use a shop-vac to remove every last drop.
3. Clean the entire shell using a hot tub shell cleaner. Spray or apply the inside of your hot tub with the cleaner and wipe it down. (or you can use 3 parts water to 1 part white vinegar).
4. Rinse the shell you just cleaned to make sure all the chemicals are removed before refilling the tub. Use a sump pump or shop vac to get the rinse water out of your tub.
5. Remove your hot tub filters and use The Chemical Soak method: Dilute filter cartridge cleaner with water according to the directions on the bottle.Use enough water to completely submerge one filter. Let the filter soak overnight or 24 hours. The next day, be sure to rinse the heck out of the filters with clean water. Again, you don't want foamy hot tub water.]
6. Then, to add new water into your hot tub, put your hose into the filter well. This will run the water through the filters as you fill it up.
7. Turn on the power to your hot tub and get it running. Turn all the air valves off.
8. Add your startup chemicals including shock and sanitizer. Add pH and Alkalinity increaser if needed. Make sure you test your hot tub right away, If you decide you just want to use chlorine, you will need to keep the chlorine reading between 3 ppm and 5 ppm (parts per million). Adding it to the hot tub is as simple as sprinkling it directly into the water.
Friday April 7, 2017 — 10:00 am to 6:00 pm
Saturday April 8, 2017 — 9:00 am to 5:00 pm
BOOTHS ARE SELLING FAST – DON'T MISS OUT!
RESERVE YOUR BOOTH TODAY!
The Four Corners Home & Garden Show is the only form of advertising where consumers can see, touch, compare and BUY your products or services in a live setting. No other form of marketing or advertising offers you this incredible value.
Booth pricing starts at $150
You will reach over 4,000 customers in just two days!
Experience an increase in product/service sales, resulting in follow up sales throughout the year.
Take the guesswork out of where your advertising dollars should be spent.
Show sponsorships are available at four different levels.
Booths are on sale NOW!!!
Reserve your booth today!!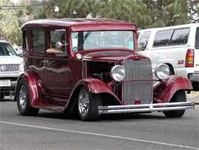 Classic Car Show
Saturday April 8, 2017
9:00 am to 4:00 pm
Admission included with show general admission
More info
Contact us for information about sponsoring the Car Show!
---
Admission:
$4.00 per person
$2.00 for seniors over 65
FREE ADMISSION for kids under 12
Free Parking
2017 Show Dates and Times:
Friday April 7, 2017 – 10:00 am to 6:00 pm
Saturday April 8, 2017 – 9:00 am to 5:00 pm
Montezuma County Fairgrounds
Cortez, Colorado
---
News and Updates
Booths are selling fast – reserve your booth today!
Become a sponsor for the 2017 Home & Garden Show!
Thanks to every individual and the businesses who sponsored, exhibited, or participated in any way to help make the 2016 show a success!
2017 Friday Night Vendor Dinner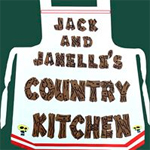 A huge THANK YOU to Jack and Janelle's Country Kitchen for providing the Friday Night Vendor Dinner for the 2017 show!
They will also be serving food in the kitchen during the show this year, so please stop in the kitchen and support them!
Show Times
April 29, 2017 from 10 a.m. to 5 p.m.
April 30, 2017 from 10 a.m. to 3 p.m.
General Information
The Durango Home & Ranch show began in 1995 and is held at the La Plata County Fairgrounds in Durango, Colorado.
The 2017 show dates are Saturday, April 29 and Sunday, April 30. All vendors are screened and are required to display only home-related products and services.
There are 130-plus exhibit spaces, including indoor and outdoor. The Extension Building is the preferred venue for fine art and functional art. The Outside Yard is reserved for larger products. In the Exhibit Hall, attendees will find everything from windows to plumbing to interior décor to mortgage lenders and real estate professionals.
The average attendance has been 2,500 to 3,000 people per show.
Hours are Saturday from 10 a.m. to 5 p.m., and Sunday from 10 a.m. to 3 p.m. Exhibitors may enter the building one hour before show time each day. Set up for the show is Friday from 10 a.m. to 6 p.m. Tear down begins at 3 p.m. Sunday.
Indoor booth size is 10 feet x 10 feet. Backdrops and dividers may be ordered through the show, or vendors may bring whatever booth display they require. Tables (30 inches x 8 feet) and chairs are provided. Vendors are required to fully skirt their tables to the floor and on sides that are open to the public.
One primary food vendor is invited to participate in the show. The main dining facility is in the Exhibit Hall and a smaller dining area is in the Extension Building.
Sponsors:
Thank you, sponsors!
2017 Vendors
Eytchison Insurance Agency, LLC
Garrh's, Inc.
Hodiak Wildlife Solutions
Sleep Number
Trenchwork
Weather King of Durango
Featured Artist: Maureen May
Home & Ranch Show Floorplan, La Plata County Fairgrounds